Ahh-Some- Hot Tub Cleaner | Clean Pipes & Jets Gunk Build Up | Clear & Soften Water For Jacuzzi, Jetted Tub, or Swim Spa (2oz.)
Sku:

40

Barcode:
Vendor: Ahh-Some
Type: Chemicals
INDUSTRY RECOMMENDED JETTED BATH/HOT TUB PLUMBING CLEANER: Ahh-Some is the pioneer leader in bio-cleaning products for over 15 years in the USA. Ahh-Some is "super concentrated", helps to remove oils, grease, grime and potential pathogenic particles from jetted bathtubs, whirlpools, hot tubs and swim spas for a clean and healthy soaking experience.


EFFECTIVE JETTED BATHTUB CLEANER: The most innovative and bio-engineered bath and hot tub cleaning formula, provides a complete colonoscopy for your hot tub, swim spa or jetted bathtub plumbing infrastructure. It works to eliminate the overwhelming harmful contaminants, body & bath oils, black flakes, soap scum residue stains & provides protection from scale and microorganism build-up.


HAZMAT FREE CLEANER: Our products help rid the tub or hot tub of bacteria that can cause adverse reaction to your skin. Ahh-Some is non-corrosive and non-acidic. Ahh-Some will NOT harm plumbing or metal fixtures. Ahh-Some will actually extend the life of your tub and help in providing clean, clear and healthy water to soak and relax in. After using Ahh-Some you will be rewarded with super clean water at maximum brilliance.


SEPTIC SYSTEM SAFE: Gently chemically scrubs inside your plumbing & jets that helps remove Non-Public Health Biofilms and Slime-Forming Microorganisms, sludge, gunk, grime and dirt after just one cleaning. Increases the jet pressure since the plumbing is cleaned of flow restrictive particulates. Filters and cartridges will last longer and be cleaner to provide longer filter cycles before cleaning them is necessary.



DEEP PLUMBING DECONTAMINATION: This is the most effective jetted bath/hot tub cleaning product that we know of. Tested for efficacy at Montana State University's Center for Biofilm Engineering. Test results available. This jetted tub/hot tub cleaner leaves your tub & entire plumbing system sparkling clean.
Free shipping is available to the Continental United States for orders over $125.  If order happens to be backordered (rare), it will ship within 5-10 business days.  If you need something shipped faster, please contact us so that we can accommodate as best as possible. We are happy to ship and equivalent product if needed

Most orders will be processed the same day or within 1 business day of order completion (before 1PM EST). For some products, please allow 1-3 business days for order fulfillment.

Shipping Time -- Most orders will ship the next business day, provided the product ordered is in stock. Orders are not processed or shipped on Saturday or Sunday, except by prior arrangement.We cannot guarantee when an order will arrive. Consider any shipping or transit time offered to you by this site or other parties only as an estimate. We encourage you to order in a timely fashion to avoid delays caused by shipping or product availability.

*We are not responsible for any delays in postal services or other shipping methods.*
We will gladly accept the return of products that are defective due to defects in manufacturing and/or workmanship. Fulfillment mistakes that may be made which result in the shipment of incorrect products to you will also be accepted for return.

Orders must be returned within 30 days of receipt and MUST BE UNUSED.  At the time of receipt of the returned order, you will receive a refund less the restocking fee. 

RESTOCKING POLICY:  Selecting replacement parts and filters can be difficult, so you will never be charged a stocking fee (if you call or email to ensure you are placing the correct order).

Customers are responsible for paying the shipping costs on all parts that are returned due to incorrect ordering.  A 20% restocking fee will apply on a case-by-case basis.

Please fill out the return order form on the back of the original packing slip when returning parts.  Parts should be returned to:

Leisuretime Warehouse, Inc.

30140 Lakeland Blvd. Unit 1

Wickliffe, OH 44092
View full details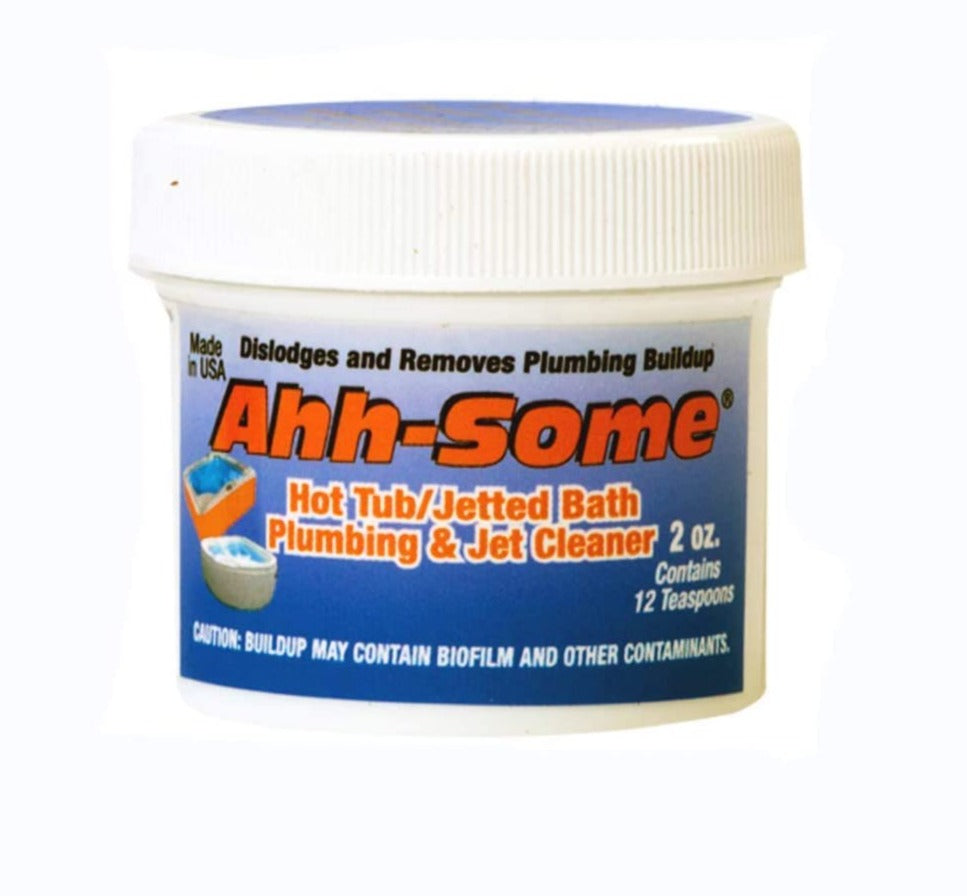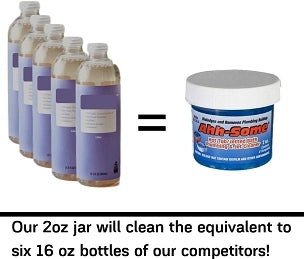 Ahh-Some- Hot Tub Cleaner | Clean Pipes & Jets Gunk Build Up | Clear & Soften Water For Jacuzzi, Jetted Tub, or Swim Spa (2oz.)