Aquacheck 4-1 Bromine Test Strips
Sku:

090944012528

Barcode: 090944012528
Vendor: Aquacheck
Type: Chemicals
Aquacheck 4-1 Bromine Test Strips

Aquacheck

UPC:  090944012528

1 Package (50 strips)

 

Quick Overview

Easy to Use Test Strips for your Hot Tub and Swim Spa!

 

Product Description

Aquachek's 4 in 1 test strip manages all your testing needs in an easy to use strip.  Total hardness, total bromine, total alkalinity, and pH are all checked with an easy dip of a test strip and then comparison to the chart on the back of the bottle.  Aquachek boasts that it is as accurate as the liquid kits but faster and easier to use.

 

Directions for Use

It is a violation of Federal law to use this product in a manner inconsistent with it's labeling.

 

Three Easy Steps:

 

Dip in the water and fully submerge.

 

Wait 15 seconds to pass.

 

After 15 seconds compare to the chart on the back of the bottle and apply chemicals according.

 

Caution:  Keep out of reach of children.  Do not mix with other chemicals.
Free shipping is available to the Continental United States for orders over $125.  If order happens to be backordered (rare), it will ship within 5-10 business days.  If you need something shipped faster, please contact us so that we can accommodate as best as possible. We are happy to ship and equivalent product if needed

Most orders will be processed the same day or within 1 business day of order completion (before 1PM EST). For some products, please allow 1-3 business days for order fulfillment.

Shipping Time -- Most orders will ship the next business day, provided the product ordered is in stock. Orders are not processed or shipped on Saturday or Sunday, except by prior arrangement.We cannot guarantee when an order will arrive. Consider any shipping or transit time offered to you by this site or other parties only as an estimate. We encourage you to order in a timely fashion to avoid delays caused by shipping or product availability.

*We are not responsible for any delays in postal services or other shipping methods.*
We will gladly accept the return of products that are defective due to defects in manufacturing and/or workmanship. Fulfillment mistakes that may be made which result in the shipment of incorrect products to you will also be accepted for return.

Orders must be returned within 30 days of receipt and MUST BE UNUSED.  At the time of receipt of the returned order, you will receive a refund less the restocking fee. 

RESTOCKING POLICY:  Selecting replacement parts and filters can be difficult, so you will never be charged a stocking fee (if you call or email to ensure you are placing the correct order).

Customers are responsible for paying the shipping costs on all parts that are returned due to incorrect ordering.  A 20% restocking fee will apply on a case-by-case basis.

Please fill out the return order form on the back of the original packing slip when returning parts.  Parts should be returned to:

Leisuretime Warehouse, Inc.

30140 Lakeland Blvd. Unit 1

Wickliffe, OH 44092
View full details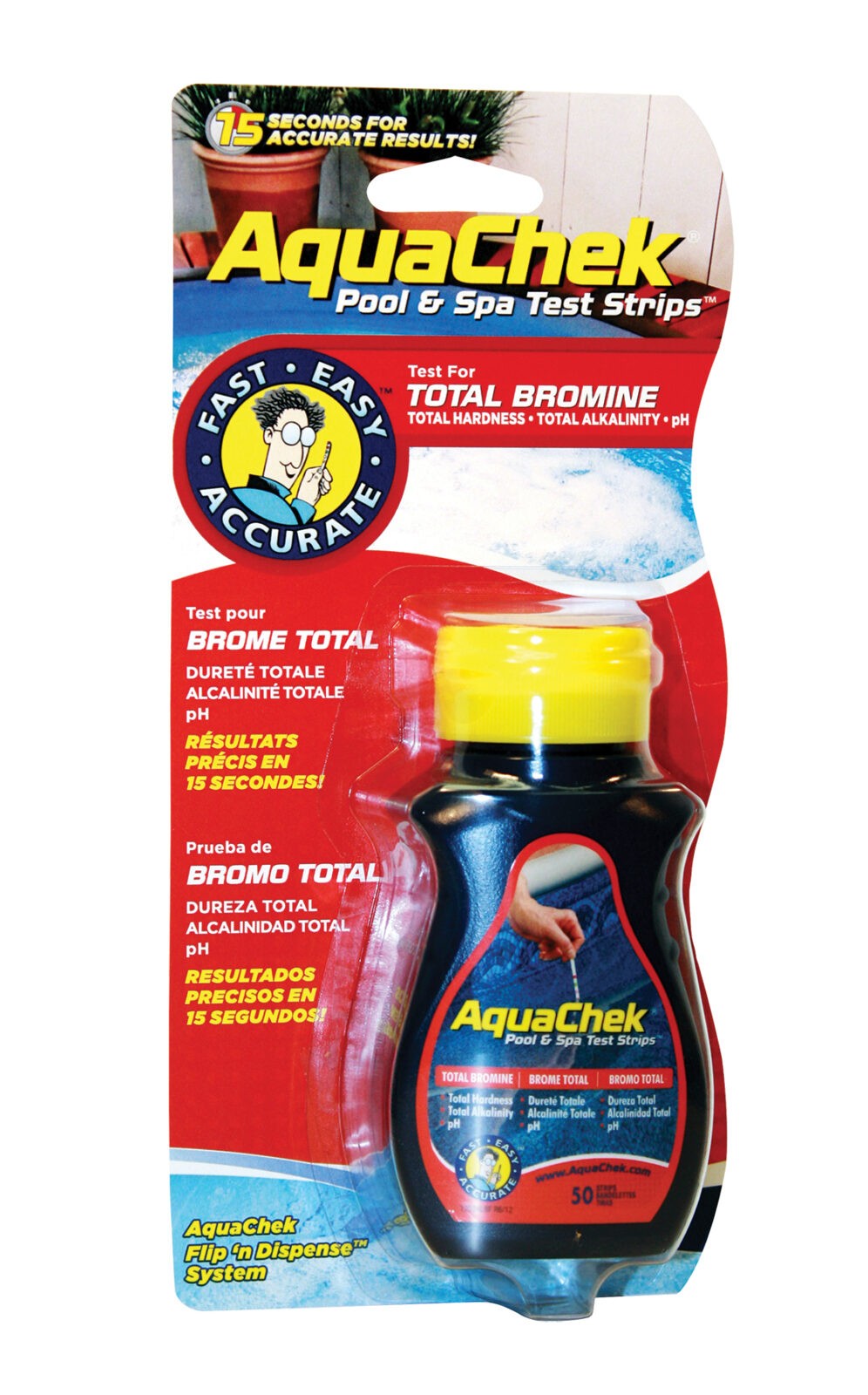 Aquacheck 4-1 Bromine Test Strips